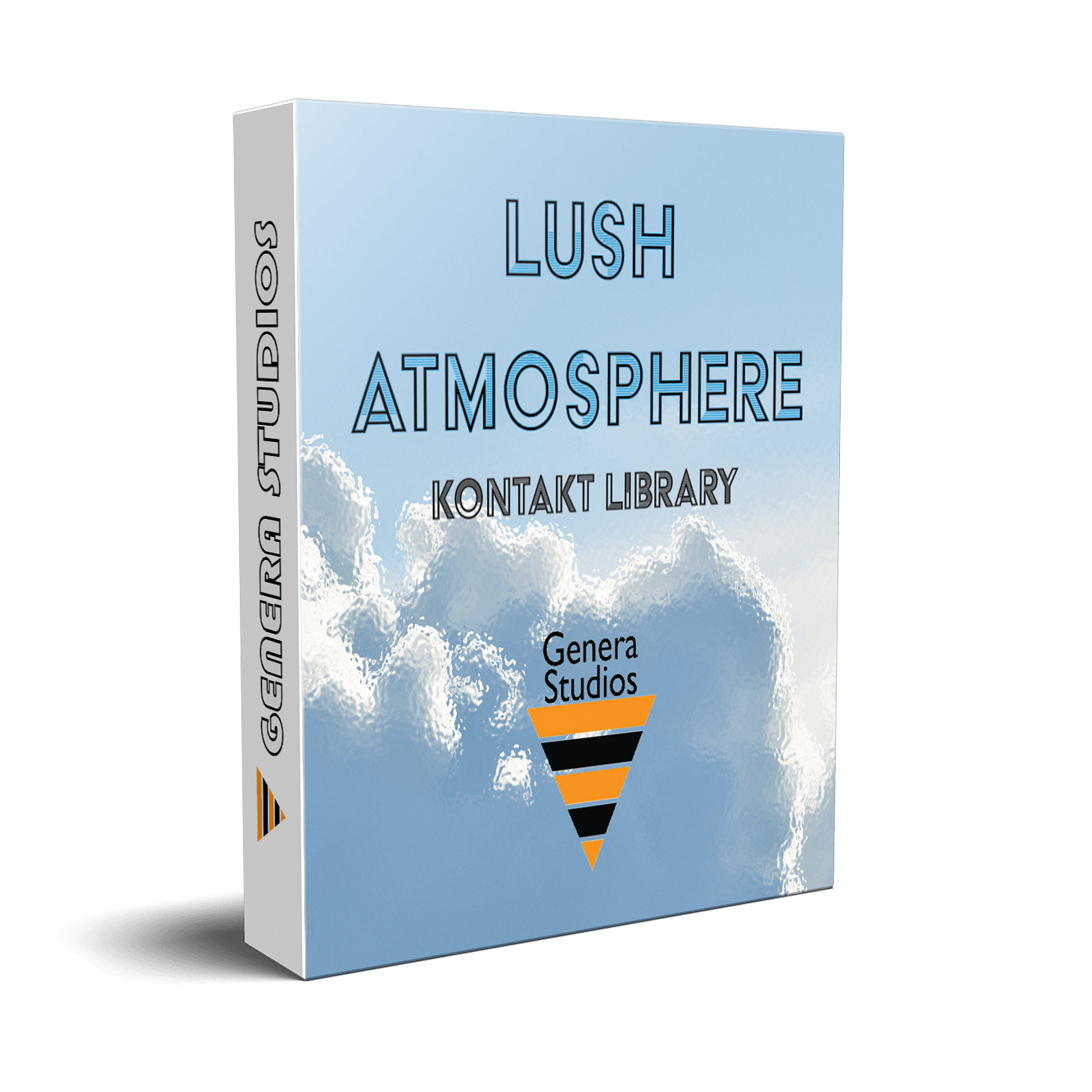 Lush Atmosphere - Ambient Kontakt Bundle
---
Lush Atmosphere is an ambient Kontakt Library featuring 3 ambient instruments, and a master patch to mix and control them. Lush Atmosphere will be the secret sauce you throw in your mixes to add that lush ethereal sound. 
Use the master Lush Atmosphere patch to blend the three ambient instruments together. The GUI contains plenty of control without being too complicated - you can control filter cutoff, filter resonance, volume envelope, level and pan for each instrument. Then at the bottom of the GUI are humanization settings, reverb, and chorus.
At the top of the GUI there is a snapshot browser where you can find 10 presets to get you started.
Lush stRings can best be described as 'ambient bell-strings' - not quite strings, not quite bells. The raw samples were run through Valhalla Shimmer reverb to give that ethereal sound. This instrument includes 2 dynamic layers for most of the range which gives a nice human feel to playing the instrument.
Lush Elements is the more experimental instrument of the library. The tone is that of a bell-like percussive instrument with a ringing overtone. Many of the sounds start with a randomly generated 'droplet' sound, and decay into ringing. Each note was sampled across the keyboard twice to enable round robins, and each time any note was played the 'droplets' were randomized.
This randomization makes Lush Elements great for adding a unique element (pun intended) behind your mix. We found that it sounds great for creepy or scary ambient sections, with the humanization tune setting up a bit. Increase the attack to get mostly ringing without droplets.
 Lush Pluck is a more straightforward instrument. It is similar to Lush stRings except without the bell-like tones. It was run through a Valhalla Shimmer reverb to get that amazing ethereal sound, but the raw sound is similar to a plucked string.
Included in Lush Atmosphere:
270 Files - 650MB
3 Ambient Kontakt Instruments
Lush stRings

Lush Elements

Lush Pluck

19 Presets NKI's
Master Control Patch
Individual level, pan, filter, and ADSR settings

10 snapshots
More Info:
Recorded at 24 Bit and 44.1kHz