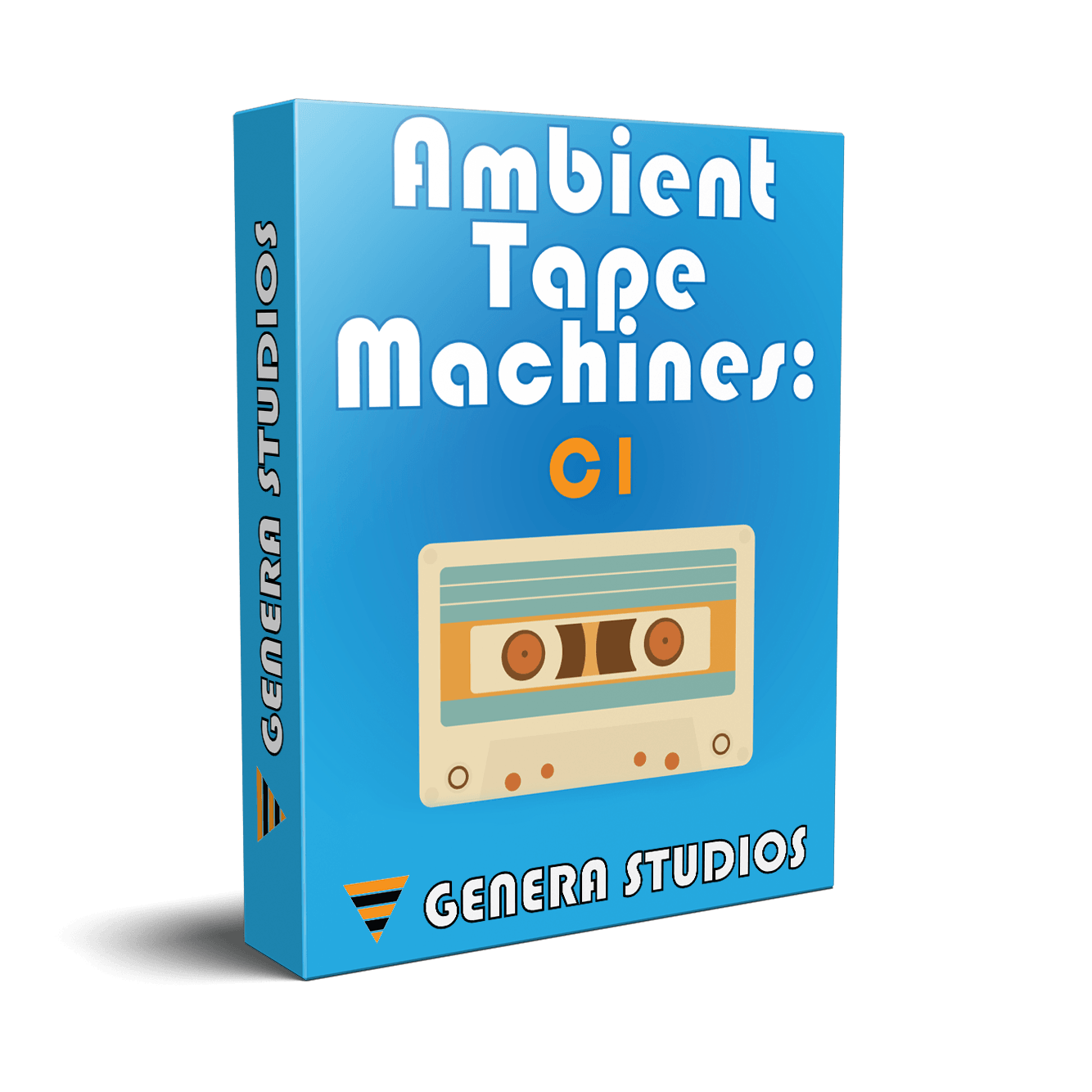 Ambient Tape Machines: C1 - Kontakt Library
---
Beautiful, vintage tape machines in a Kontakt library.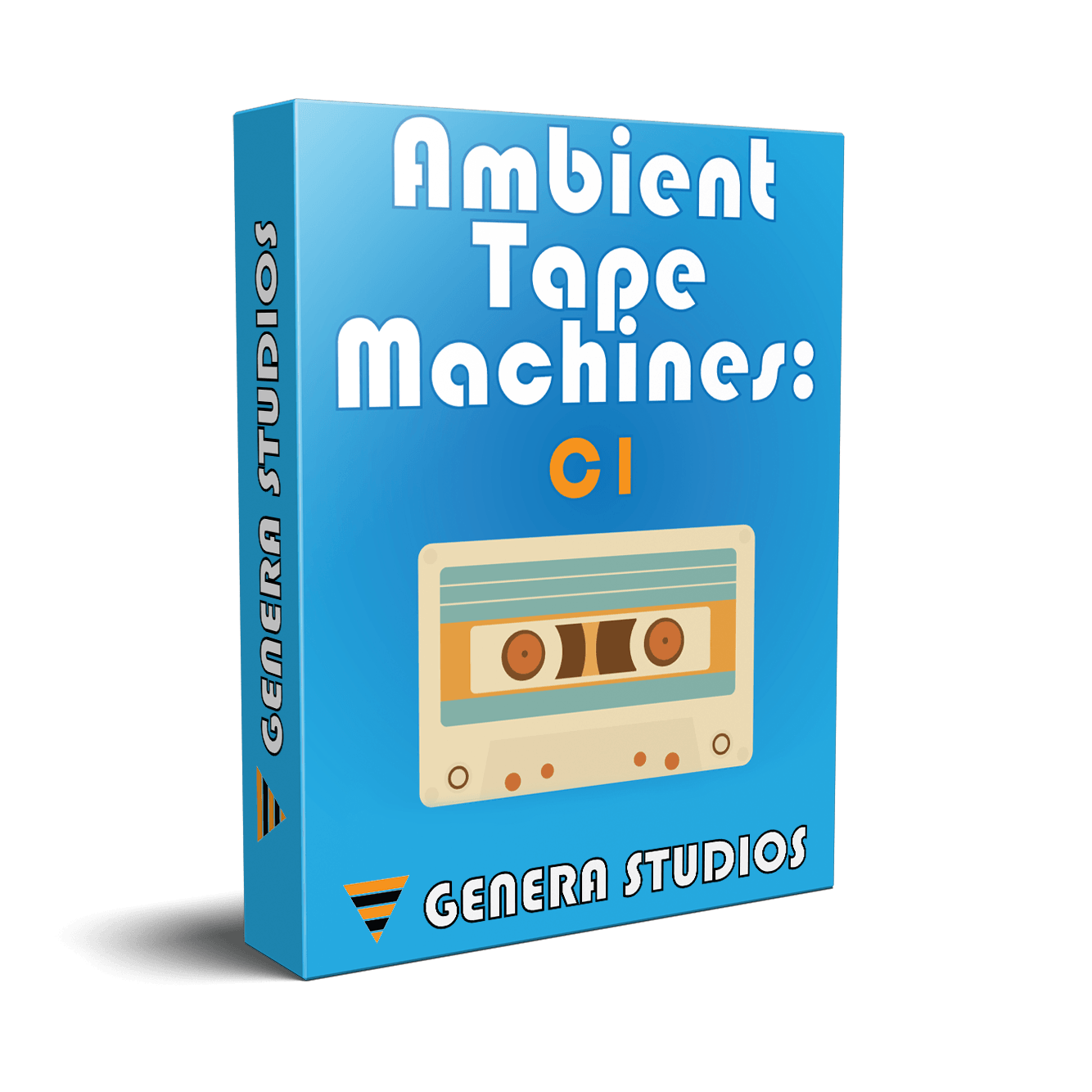 Discover a Whole New World of Ambient Tape Textures
Rich Ambient Textures
Ambient Tape Machines: C1 was created by first capturing 3 unique raw sets of samples, recording them onto cassette tape, and then playing them back at full and half speed on a vintage Library Of Congress C1 cassette player. Analog tape helps give music a certain warmth that is hard to emulate in the digital world, and playing back sounds at half speed on tape is a truly incredible experience. Ambient Tape Machines: C1 allows you to blend and control these lush sounds so you can sculpt the perfect ambient soundscape.

THE TAPE
The Library of Congress C1 Cassette player is a vintage piece of gear originally intended for the vision impaired to listen to audio books from the Library of Congress. Its unique variable speed playback controls make it a very powerful ambient sound creation tool. The unit used in this instrument seems to introduce a slight slow-down, some noise, and some wobbling at half speed - giving these samples a truly unique sonic fingerprint. To reduce the noise the samples were de-noised using industry standard tools, but to maintain the integrity of the raw sound we purposefully left some noise in. The samples were tuned in Kontakt to counter the slight slow-down effect of the tape machine.

THE SOUNDS
There are 3 unique raw sample sets in Ambient Tape Machines: C1. These are broken down by Digital, Analog, and Acoustic. The Digital sound was produced using a modern digital synthesizer performing virtual analog synthesis. The Analog sound was captured from a 3 oscillator analog mono-synth set on a huge / ambient patch. The Acoustic sound was captured from an electric guitar playing palm muted notes through a clean patch on an Axe-FX II XL+ with some very lush shimmer reverb applied.

Through the GUI you will be able to change the play back speed between full and half, tune them, set the volume, and pan each of the sounds individually. Each sound is incredibly detailed on its own, but the real magic happens when you blend them together in creative ways

Included in Ambient Tape Machines C1:
Total Sample Size - 805MB
184 Samples
Over 70 Snapshot Presets
Intuitive GUI with Plenty of Control
Custom Dual Arpeggiators
Open script for all you KSP scripters out there!

Features:
3 sound sources with volume, pan, tuning, and tape speed controls
Two ADSR's for VCA and VCF (with VCF ENV depth)
Switchable LFO synced to your host tempo (with mod depth)
Vibrato depth and rate control
4-pole LPF and HPF
Delay, Reverb, and Saturation Controls
Custom dual arpeggiators for LPF cutoff and resonance

More Info:

Recorded at 24 Bit and 48kHz

Full version of Kontakt 5.8.1 or above is required (will not work in Kontakt Player)
What people think of our kontakt libraries
"The Library of Congress tape machine is quite the machine of the moment in some circles, and while it's already rare, the price wasn't too bad. Now, frankly this library is going to be the better option for most of us. But it delivers, it's grimy, dusky, lo fi, even warm. If you're looking at this, that's probably what you're after."
By Ian McGurren

"Dont get fooled by price or footprint ! This is a Toolkit for writing a complete ambient song (apart from some pad, bass and drums you might like to add). Absolutely easy to use but with some highlights like the "humanize" function. And what I really been after a long time: the sounds just fit perfectly together"
By Richard Schönfeld

"This is fantastic to use in dark-pop or indie-pop tracks, as well as cinematic or trailer-type mixes. It's found a way into several of my songs and I only just cracked the ice on it's possibilities. Thanks!"




By Kavon Vlastnosti